Click on Discussion Board from the left panel of the course. A list of Forums will appear.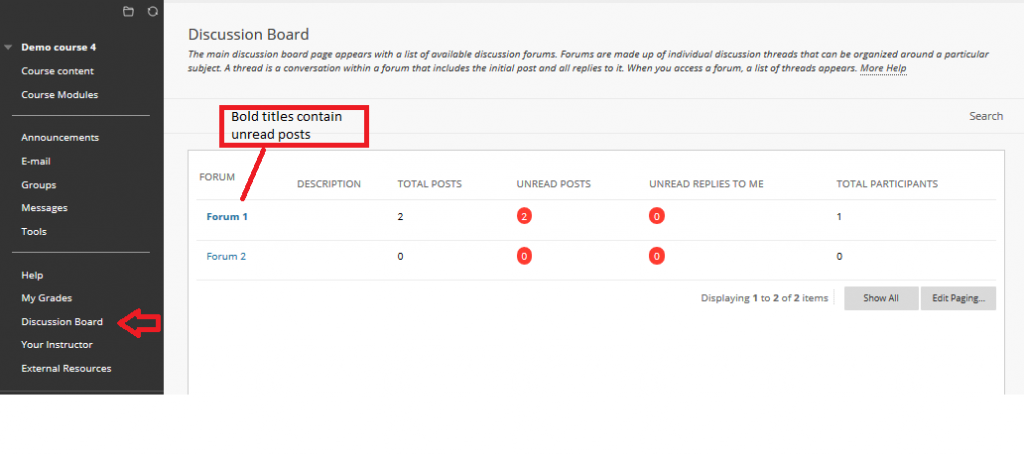 To view a forum and the threads in it, select the forum's name. When you access the Forum a list of threads appears.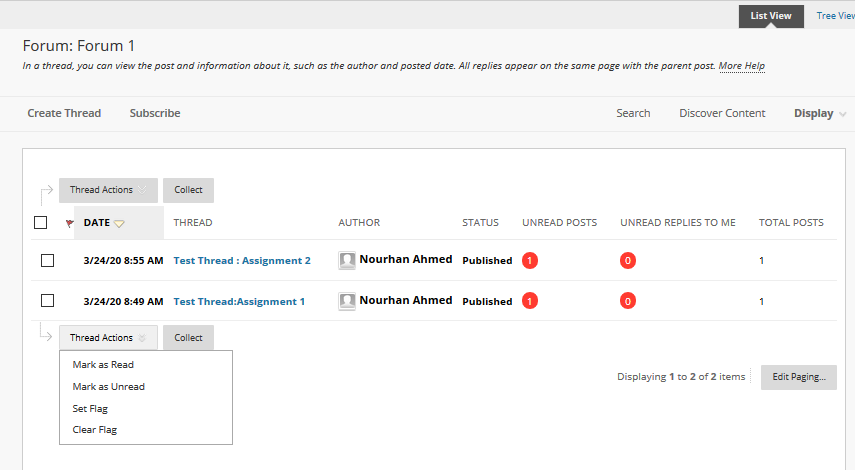 You can choose to Subscribe to a forum and receive email notifications when new posts are made to the forum.
Threads that contain any unread posts appear in bold type.